---
 10 Fascinating Facts About the Maya Civilization
The Maya civilization, known for its remarkable achievements in art, architecture, mathematics, and astronomy, flourished in Mesoamerica for thousands of years.
Here are ten captivating facts that shed light on the intriguing world of the ancient Maya.
1. Advanced Calendar System
The Maya developed an intricate calendar system that was highly accurate. They had multiple calendars, including the Long Count, which measured long intervals of time, and the Tzolk'in and Haab calendars, which tracked the sacred and solar years.
This precise calendar system showcased their advanced knowledge of mathematics and astronomy.
---
2. Majestic Cities
The Maya built awe-inspiring cities that still captivate modern visitors. Prominent among them are Tikal, with its towering temples and palaces emerging from the rainforest, and Chichen Itza, renowned for the magnificent El Castillo pyramid. These urban centers served as political, religious, and cultural hubs for the Maya civilization.
"The Maya civilization represents one of the most sophisticated and intellectually advanced cultures of the ancient world. Their achievements in architecture, mathematics, astronomy, and writing are a testament to their ingenuity and intellectual prowess."

Dr. Linda Schele, Maya scholar and art historian.
3. Hieroglyphic Writing System
The Maya had a complex writing system consisting of hieroglyphs. For many years, this script remained undeciphered until significant progress was made in the 20th century. Maya inscriptions provide invaluable information about their history, mythology, and royal lineages, offering a glimpse into their rich culture.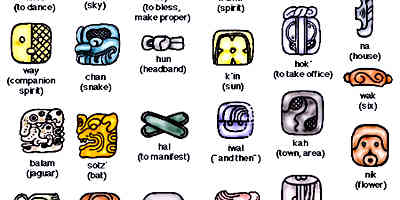 4. Mathematical Innovations
The Maya made significant contributions to mathematics. They developed a base-20 numeral system and were one of the first civilizations to use zero as a placeholder. This positional numbering system allowed for advanced calculations and precise measurements in their architectural and astronomical endeavors.
5. Advanced Agricultural Techniques
The Maya successfully cultivated crops in challenging environments. They ingeniously designed terraces and irrigation systems to maximize agricultural output. By using techniques such as slash-and-burn agriculture and constructing canals, they transformed the landscape to support their growing population.
"The Maya civilization had a profound understanding of the natural world, which is reflected in their intricate calendar system and architectural marvels. Their ability to adapt to diverse environments and develop complex social and political structures is a testament to their resilience and cultural achievements."

Dr. David Stuart, renowned Maya epigrapher and archaeologist.
6. Elaborate Rituals and Beliefs
Religion played a central role in Maya society. They worshipped a pantheon of gods and believed in cosmic cycles and the interconnectedness of the spiritual and physical worlds. Maya rituals involved bloodletting, human sacrifice, and ball games, all aimed at maintaining harmony and appeasing the gods.
7. Intricate Art and Sculpture
Maya art and sculpture are renowned for their intricate beauty and attention to detail. They produced magnificent stone carvings, elaborate murals, and vibrant pottery. Artistic motifs often depicted deities, mythological scenes, and aspects of daily life, providing invaluable insights into Maya culture.
8. Extensive Trade Networks
The Maya had a sophisticated trade network that spanned vast distances. They exchanged goods such as jade, obsidian, cacao, feathers, and textiles through well-established trade routes. This commerce not only facilitated economic exchange but also promoted cultural interaction and the spread of ideas.
9. Complex Social Structure
Maya society was hierarchical and structured. At the top were powerful rulers who governed city-states, supported by a noble class. Skilled artisans, traders, and farmers formed the middle class, while slaves occupied the lowest rung. This social structure fostered specialization and contributed to the development of Maya civilization.
10. Mysterious Decline
One of the greatest mysteries surrounding the Maya civilization is its decline. Around the 9th century CE, many cities were abandoned, and the once-thriving civilization declined. The reasons for this collapse remain debated among scholars, with factors such as environmental degradation, warfare, and socio-political unrest being proposed as possible causes.
---